Our bags are blue and yellow, but we love GREEN—cleaning, that is!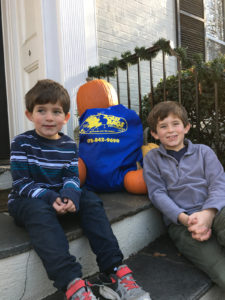 In our commitment to be proactive concerning environmental interests, 2 Old Bags wants you to know that our dry cleaners use hydrocarbon dry cleaning:  an effective and environmentally friendly cleaning method.  This method eliminates all use of perclorethylene known for its toxicity and cancer risks.  This older method is often called "perc."  Hydrocarbon cleaning uses solvents known for their health and safety advantages.  Your health and our environment's health are our concern!
We also try to be environmentally conscious with our route pick-ups by grouping neighborhoods and homes that are close together.  You can help us with this effort by remembering to put your bag out on your pick up day!
And, if you are committed to recycling, we recycle clothes hangers.  Please place the hangers in a separate bag and put them out with your clothes.  We will take them and make sure they are recycled!